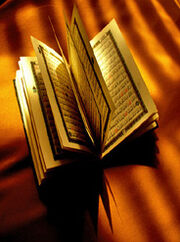 Religion - a powerful emotive force shaping the future - is also a microcosm of globalisation. The geography of religion is constantly changing: in 1900, 80% of the world's Christians lived in Europe, today 60% live in the developing world. There may be as many practising Muslims in England as there are practising Anglicans; and South Korea produces the most Christian missionaries per capita. Green spirituality has gained such fervour that some now compare it to traditional religion. Will the financial crisis give an opportunity for followers to embed green values in politics and economics, or will environmental concerns vanish along with rising incomes?
Our views on where human life begins will continue to shape the future and reflects great variety in opinions, formed in turn by differing beliefs and values. The abortion debate shows the lack of consensus: over 52% of the globe believe in a woman's right to choose, 42% believe abortion should be discouraged, of which 18% believe it should be criminalised. With biotechnology and stem cell research, values on life become even more complex - how will this affect scientific developments in the future?
This is part of Outsights 21 Drivers for the 21st Century ™, a future-orientated scan of the 21 key forces shaping this century.
Links
Ad blocker interference detected!
Wikia is a free-to-use site that makes money from advertising. We have a modified experience for viewers using ad blockers

Wikia is not accessible if you've made further modifications. Remove the custom ad blocker rule(s) and the page will load as expected.