United States presidential election, 2020 (Timebomb Earth) is under construction. Therefore, please excuse its informal appearance while it's being worked on. We hope to have it completed as soon as possible. Thank you.

Note: Please do not edit or alter this page unless you have permission from the pages' author(s).

Some minor grammar and spelling fixes are allowed if you find any errors of this type.
‹ 2016  2024 ›
United States presidential election, 2020
November 3, 2020
Turnout
59.4%
Nominee
Scott Walker
Justin Amash
Tom Cotton
Party
Republican
Libertarian
American Party
Home state
Wisconsin
Michigan
Arkansas
Running mate
Ted Cruz
Austin Peterson
Chris Sununu
Nominee
Martin O'Malley
Party
Democratic




Home state
Maryland
Running mate
Michael Hancock
The United States presidential election of 2020 was the 59th quadrennial United States presidential election. It was held on Tuesday, November 3, 2020. Republican Party nominee and former Wisconsin Governor Scott Walker defeated Libertarian Party nominee and Michigan Senator Justin Amash; American Party nominee and Arkansas Senator Tom Cotton; and Democratic Party nominee and Former Governor Martin O'Malley.
President Donald Trump Announced He will Not Seek a Second Term For the presidency in mid-2019 following a scandal. Trump's Vice President and successor, Mike Pence, declined to seek The Presidency . Former Governor Martin O'Malley emerged from the Democratic primary to claim the nomination.
The campaign's dominate theme was domestic policy, mostly focusing on the U.S.-Militia War.
Walker was helped by a chaotic Democratic base. He won the election carrying 32 states and a majority of the popular vote.
Background
WIP
Nominations
American Party nominations
American Party candidates
Tom Cotton, U.S Senator from Arkansas (Nominee)
Cory Gardner, U.S Senator from Colorado
John Kasich, U.S Senator from Ohio
Bruce Rauner, former Governor of Illinois
Evan Bayh, former U.S Senator from Indiana
WIP
Democratic Party nominations
Democratic candidates
Martin O'Malley, Former Governor of Maryland (Nominee)
Cory Booker, U.S. Senator from New Jersey (Withdrew March 23rd 2020, and endorsed Martin O'Malley)
Al Gore, former Vice President of the United States from Tennessee (Withdrew March 23rd, and endorsed Martin O'Malley)
Kirstin Gillibrand, U.S. Senator from New York (Withdrew March 15th 2020, and endorsed Martin O'Malley)
Andrew Cuomo, Governor of New York (Withdrew February 9th 2020, and endorsed Martin O'Malley)
Russ Feingold, U.S Senator from Wisconsin (Withdrew January 29th 2020, and endorsed Kirsten Gillibrand, he later endorsed Martin O'Malley)
Steve Bullock, former Governor of Montana (Withdrew August 11th, 2019, and endorsed Martin O'Malley)
Declined to run
WIP
Libertarian Party nominations
Libertarian candidates
Justin Amash, Senate Floor Leader from Michigan (Nominee)
Howard Stern, radio host from New York (Conceeded at convention, and endorsed Justin Amash)
Adam Kokesh, radio host from Arizona
WIP
Republican Party nominations
Republican candidates
Declined to run
WIP
Fifth party bids
Green Party nominations
Green candidates
Cheri Honkala, anti-poverty advocate from Pennsylvania (Nominee)
Kent Mesplay, former delegate from California
2012 vice presidential nominee, and anti-poverty advocate Cheri Honkala sought the nomination. She was nominated with relative ease, and chose former Congresswoman Cynthia McKinney as her running mate.
Constitution Party nominations
Constitution candidates
Randall Stufflebeam, Constitution Party Chairman from Illinois (Nominee)
Party Chairman Randall Stufflebeam ran unopposed for the nomination and selected radio host Laurie Roth, as his running mate.
General election campaign
WIP
Results
WIP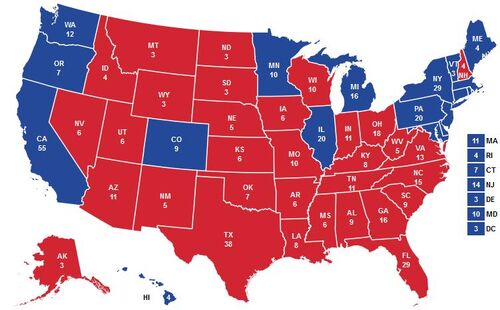 Ad blocker interference detected!
Wikia is a free-to-use site that makes money from advertising. We have a modified experience for viewers using ad blockers

Wikia is not accessible if you've made further modifications. Remove the custom ad blocker rule(s) and the page will load as expected.