←2012                                                                                                           2014→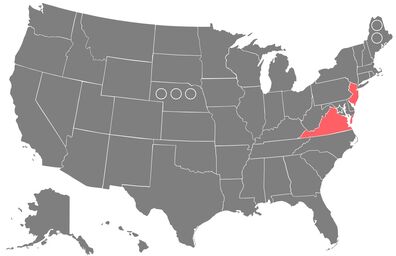 The United States gubernatorial elections of 2013 were held on November 5, 2013 in the states of New Jersey and Virginia.
Summary of contests
State
Incumbant
Party
Status
Major Candidates
Virginia
Bob McDonnell
Republican

Term limited

Republican hold

Ken Cuccinelli (R) 47.2% 

Terry McAuliffe (D) 47.1%

New Jersey
Chris Chrisite
Republican
Re-elected

Chris Christe (R) 61.9%

Barbara Buono (D) 36.7%
Ad blocker interference detected!
Wikia is a free-to-use site that makes money from advertising. We have a modified experience for viewers using ad blockers

Wikia is not accessible if you've made further modifications. Remove the custom ad blocker rule(s) and the page will load as expected.