‹ 2016  2024 ›
United States presidential election, 2020
November 4, 2020
Turnout
53%
Nominee
Rob Floyd
Donald Trump
Party
Democratic
Republican
Home state
Massachusetts
New York
Running mate
Hillary Clinton
Mike Pence
Electoral vote
290
248
States carried
24 + DC
26
Percentage
49.6%
47.2%
Presidential election results map. Blue-Floyd, Red-Trump
The United States presidential election of 2020 was the 59th quadrennial Presidential Election. Democrat Robert L. Floyd from Massachusetts, defeated incumbent Republican President Donald J. Trump from New York. The selected electors from each of the 50 states and the District of Columbia voted for President and Vice President of the United States on December 12, 2020. Those votes were tallied before a joint session of Congress on January 8, 2021. Floyd received 290 electoral votes, and Trump 248.
Democratic Primaries
The upstart Floyd had no serious challenge in the primaries.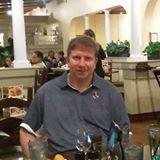 Republican Primaries
Republican Candidates
Delegate Count
Bobby Jindal - 1489 delegates
Nikki Haley - 404 delegates
Rand Paul - 154 delegates
General Election
June-September
October-November
Election Results
| | | | | | |
| --- | --- | --- | --- | --- | --- |
| Name | Party | Votes* | % | Electoral | Running Mate |
| Rob Floyd | Democratic | 61,621,472 | 49.6% | 290 | Hillary Clinton |
| Donald Trump | Republican | 59,875,592 | 47.2% | 248 | Mike Pence |