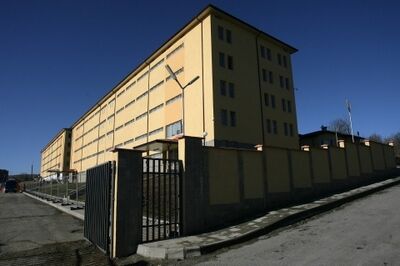 The
Ultimate American Empire Parliament
votes on issues brought forth by the Emperor,
cabinet
, or enough civilians. The UAE Parliament has voted on a wide veriaty of issues. They're only allowed to change their vote, or vote a second time after a 2 year waiting period has passed.
The UAEP is not allowed to vote on any issues regarding the Great Purge.
For the Parliament to pass anything it must gather 30 votes.
2035 Votes
2035 Votes  

| Issue/Bill/Person | Vote (Yay-Nay) | Info  |
| --- | --- | --- |
| UAE Flag (Current) | 50-0 | Flag for the UAE |
| Sandy Weathers | 49-1 | UAESC  |
| Freddy Jones | 32-18 | UAESC  |
| Eli Marx | 43-7 | UAESC  |
| Tracy Heathers | 47-3 | UAESC  |
| Ben Wonders | 30-20 | UAESC  |
| Rand Xander | 48-2 | UAESC  |
| Lacy Mooney | 41-9 | UAESC  |
| Wendy Adams | 31-19 | UAESC  |
| Vinny Johnson | 48-2 | UAESC  |
| UAE Constitution | 50-0 | Constitution for the UAE  |
| Immune Bill of Rights | 45-5 | Gives immunity for the CPAA |
2036 Votes
2036 Votes  

| Issue/Bill/Person | Vote (Yay-Nay) | Info |
| --- | --- | --- |
| FreeReli Bill | 37-13 | Guarantees Freedom of Religion  |
| Electoral Vote | 48-2 | Upholds the Electoral College  |
| GREAT PURGE | 0-0 | BANNED from talking about the G.P.  |
| NoMoPo | 31-19 | Bans poor people  |
| Interno | 30-20 | Censors the internet  |
| Filno | 23-27 | Censors films |
2037 Vote
2037 Votes

| Issue/Bill/Person | Vote (Yay-Nay) | Info |
| --- | --- | --- |
| 1 Car Bill | 42-8 | 1 Free car per family |
| 1 Child Policy | 9-41 | 1 child per couple |
| Pure Last 10 | 49-1 | Last 10 Immune from law |
| Rainbow Bill | 31-19 | Bans Narcotics |
| Haneover Bill | 21-29 | Bans Alchol |
| Bank'O Captain America | 46-4 | Creates national bank |
| American Cash | 47-3 | Creates the UAE dollar |
| National UAE Day | 50-0 | Creates UAE day |
| National Captain America Day | 50-0 | Creates CA day |
2038 Vote
2038 Votes

| Issue/Bill/Person | Vote (Yay-Nay) | Info |
| --- | --- | --- |
| Mead for the Lead | 28-22 | Created a 10th SC Justice |
| Draft | 29-21 | Creates a National Draft |
| Bill 004 | 46-4 | Excommunicate rebels |
| Bill 013-a_r | 39-11 | Allows Prayer in school |
| School for Me | 42-8 | Creates national school curriculum |
| Bill 036-a_d | 45-5 | Rebels counted as Terrorists |
| Bill 036-a_e | 49-1 | Terrorism is a death sentence |
| Economics 101 | 50-0 | Emperor fully controls the economy |
| Poor Vote | 1-49 | Lowers the vote fee |
| Equal Rights | 46-4 | Everyone has equal protection |
| Equal Rights 2 | 43-7 | Rebels are an exception |
| Military Warfare | 47-3 | Allows CPAA to use new weaponry |
| Drill Mills | 48-2 | Allows the UAE to drill oil |
| Motto | 50-0 | Creates national motto |
2039 Votes
2039 Votes

| Issue/Bill/Person | Vote (Yay-Nay) | Info |
| --- | --- | --- |
| Terror Inc. | 37-13 | Terroirist before the UAE are Pardoned |
| Wel-Off | 32-18 | No more Wel-Fare |
| Parliament +25 | 3-47 | Add an extra 25 members |
| Marriage Act | 50-0 | Marriage between Man and Woman |
| CPAA funding | 45-5 | Give the UAE's CPAA 23.7 Billion more funding |
| UAEP Economy Vote | 34-16 | UAEP must confirm the Emperor's budget plan |
| Equel Pay | 48-2 | Equel pay for everyone |
| FreeMak | 2-48 | Allows Stock Market to be free from Emperor's Control |
2040 Votes
2040 Votes

| Issue/Bill/Person | Vote (Yay-Nay) | Info |
| --- | --- | --- |
| Bud40 | 49-1 | Budget for 2040 |
| Edu40-50 | 37-13 | Curriculum for 2040-2050 |
| MotherGuse | 43-7 | Allows Homeschooling |
| Abotun | 38-12 | Abortions up to 6 weeks |
| HidVo | 30-20 | Allows people's votes to be hidden |
| CPAA Funding | 43-7 | Gives the UAE's CPAA 13.9 Billion more funding |
| InTAX | 34-16 | Flat tax of 9.2% |
2041-2050 Votes
2041-2050 Votes

| Issue/Bill/Person | Vote (Yay-Nay) | Info |
| --- | --- | --- |
| Politiks | 23-27 | Allows Political Parties |
| Bud41 | 49-1 | Budget for 2041 |
| ForGo | 19-31 | Creates national draft |
| AcoNo | 23-27 | Bans Alcohol |
| MinMe | 42-8 | Creates Minimum wage of 6.50 an hour |
| Bud42 | 46-4 | Budget for 2042 |
| MilVet | 0-50 | Gives Military Benefits |
| BudRef | 28-32 | Reforms the Budget making Process |
| Bud43 | 41-9 | Budget for 2043 |
| GenBryan | 34-16 | Accuses General Bryan of war crimes |
| GenBryan2 | 37-13 | Commemorate Statue to Bryan |
| FarmBill | 41-9 | Funds the Ag sector of the economy until 2050 |
| Bud44 | 38-12 | Budget for 2044 |
| AmerRest | 38-12 | Restoring America is the Governments responsibility |
| PorMe | 29-31 | Raises the Minimum wage to 7.25 |
| EMERBUD | 31-29 | Alters the Budget of 2044 |
| Bud45 | 49-1 | Budget for 2045 |
| GinnySpings | 31-29 | Rebuild Ginny Springs |
| Camps | 34-16 | Work Camps in Hawaii and Alaska |
| NUKENO | 39-11 | Destroys Nuclear weapons |
| Bud46 | 46-4 | Budget for 2046 |
| NAFTA | 47-3 | Repeals NAFTA |
| CPAAFUND | 32-18 | Cuts CPAA funding by 50% |
| Bud47 | 47-3 | Budget of 2047 |
| RefPris | 43-7 | Reforms the Prisons |
| PovNo | 35-15 | Outlaws Poverty |
| Bud48 | 46-4 | Budget for 2048 |
| Isuues | 37-13 | Allows Issue Groups |
| ForGo2 | 16-34 | Creates National Draft |
| Bud49 | 39-11 | Budget for 2049 |
| OPEC | 47-3 | UAE Joins OPEC |
| ABORTME | 21-29 | Legalizes Abortion |
| Bud50 | 47-3 | Budget for 2050 |
| SmokeMoi | 9-41 | Legalizes Pot |
| OliMo | 2-48 | Outlaws Oil |
2051-2055 Votes
2051-2055 Votes

| Issue/Bill/Person | Vote (Yay-Nay) | Info |
| --- | --- | --- |
| Bud51 | 46-4 | Budget for 2051 |
| FarmBill2 | 47-3 | Funds the Ag Sector of the Economy until 2060 |
| Edu50-60 | 43-7 | Curriculum for 2050-2060 |
| EEA | 50-0 | Creates the Eternal Emperor of America |
| Bud52 | 30-20 | Budget for 2052 |
| PrisFor | 29-31 | Close all the Prisons |
| AGFoR | 22-28 | Reform the Ag Sector |
| Bud53 | 27-23 | Budget for 2053 |
| Bud53-2 | 17-33 | Budget for 2053 |
| Bud53-41-E | 30-20 | Budget for 2053 |
| BudRef | 28-32 | Reform the Budget making process |
| Bud54 | 34-16 | Budget for 2054 |
| GunDom | 29-21 | Guns are Legal |
| Bud55 | 34-16 | Budget for 2055 |
| ForMe | 2-48 | Universal Healthcare |