(DON'T EDIT THIS!)
This is a map game that begins in 2022, and need 7 players to begin (MISSION COMPLETE). Let's call your friends to play! (Actual year: 2022) READ INFO
Planets, Moons and Dwarfs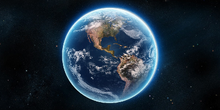 Earth: All humanity lives here.
Moon: Doesn't have humans.
Mars:
Phobos:
Deimos:
Venus:
Mercury:
Jupiter:
Ganymede:
Callisto:
Io:
Europa:
Amalthea:
Himalia:
Thebe:
Elara:
Pasiphae:
Carme:
Metis:
Sinope:
Lysithea:
Ananke:
Leda:
Adrastea:
Saturn:
Titan:
Rhea:
Iapetus:
Dione:
Tethys:
Enceladus:
Mimas:
Hyperion:
Phoebe:
Janus:
Epimetheus:
Prometheus:
Pandora:
Siarnaq:
Helene:
Albiorix:
Atlas:
Pan:
Telesto:
Paaliaq:
Calypso:
Ymir:
Kiviuq:
Tarvos:
Ijiraq:
Erriapus:
Uranus:
Titania:
Oberon:
Umbriel:
Ariel:
Miranda:
Sycorax:
Puck:
Portia:
Caliban:
Juliet:
Belinda:
Cressida:
Rosalind:
Desdemona:
Bianca:
Ophelia:
Cordelia:
Setebos:
Prospero:
Perdita:
Stephano:
Mab:
Cupid:
Francisco:
Ferdinand:
Margaret:
Trinculo:
Neptune:
Triton:
Proteus:
Nereid:
Larissa:
Galatea:
Despina:
Thalassa:
Halimede:
Neso:
Naiad:
Sao:
Laomedeia:
Psamathe:
S/2004 N 1:
Nibiru: We do not know if it really exists
Mowaru:
Pluto:
Charon:
Hydra:
Nix:
Kerberos:
Styx:
Makemake:
S/2015 (136472) 1:
Haumea:
Hiʻiaka:
Namaka:
Eris:
Dysnomia:
Changes (Pre Game) [In The Game]
(Isis was exterminated (by NATO) on 15/04/2019)
(Kurdistan gained independence from Syria and Iraq on 09/12/2019)

(The conflict cabinda ends in 09/08/2020, Angola is at peace)

(The war in Donbass ends in 2018 and Russia lose. Russia pay the reparations)

(In 2018,Brazil went through a civil war against the workers' party, accused of socialism)

(In 2019, a Laotian terrorist group (Idaquide) attacks the major cities of the country, starting a war in Laos that lasts until the time (2022))

(In 2020, the Civil Wars in Syria and Yemen ends with Saudi Arabia's help)

(Russia, in 2020, create a new natural oil and have progress in your Gdp)

(French Guiana gains Independece in 2019 with help from Suriname and Brazil)
[Russia send a invitation to the ancient soviet countries to form the eurasian union]
[Belarus join Russia]
[Indonesian diplomatic help generate according with Idaquide and Laos]
[Idaquide join south provinces of Laos. Now, Idaquide form the South Laos. The South Laos threat attack again the laos, if not received 10 billion dollars from Indonesia]
[India strengthens enough defenses and ends up getting a small fall in gdp in February, but nothing too significant]
[Poland and Lithuania create the Poland-Lithuania Commonwealth]
[Russia enters in a state of war against the USA, weakening trade, turning the almost entire Asia against the country. A Russian crisis is immediate, after the country declared war on the largest buyer of its fuel.]
[Russia invade the South Laos and tips the Idaquide in one month. The Laos just thanked]
[The Baathist Iraq surrendered the armed forces of the country, ending the second Iraqi civil war]
Mods
Wars
WAR
Winners (Until Now)

Losers

Great Cold War (2022-Now)
USA

Belarus (Backed by NATO)

The New Korea Rebels

Russia

China (not completely confirmed)

North Korea

India (not completely confirmed)
Nations (Player Name) GDP in the moment (Military Power)
(For More Info, ask in info)
United States of America (Darksith66) 22 T (10000)
China (
REDIRECT Template:SideSig) 16T (7000)
Russia (Derpmaster21) 6T (3204)
Canada () 2T (90)
Brazil () 4T (800)
Australia () 1T (400)
Argentina () 588B (1

02

)
Kazakhstan () 450B (79)
Algeria () 298B (58)
DRC () 41B (29)
Greenland () 2B (1)
Saudi Arabia () 953B (2

46

)
Mexico () 1T (198)
Indonesia (Hi!, Who am I?, Want to know?, visit here, My wall! ) 1T (600)
Sudan () 165B (34)
Libya () 107B (10)
Iran () 949 (246)
Mongolia () 18B (11)
Peru () 257B (20)
Chad () 31B (20)
Mali () 15B (4)
Angola () 308B (110)
South Africa () 622B (116)
Niger () 9B (15)
Colombia () 524B (111)
Bolivia () 29B (31)
Ethiopia () 59B (24)
Mauritania (

) 8B (1)

Egypt () 339B (61)
Nigeria () 1T (620)
Venezuela () 800B (140)
Tanzania () 57B (10)
Namibia () 18B (3)
Pakistan () 306B (207)
Mozambique () 14B (2)
Turkey () 1T (400)
Chile () 376B (42)
Zambia () 51B (7)
Myanmar () 100B (29)
Afghanistan () 45B (20)
South Sudan () 30B (6)
Somalia () 8B (1)
Central African Republic () 3B (1)
Ukraine () 284B (120)
Madagascar () 11B (1)
Tibetan separatist movement () 100M (0.05)
Kenya () 70B (20)
Botswana () 17B (2)
France () 3T (1800)
Thailand () 558B (51)
Spain () 2T (219)
Tukmenistan () 72B (39)
Cameroon () 786M (1)
Papua New Guinea () 15B (1)
Yemen () 62B (30)
Sweden () 656B (50)
Morocco () 143B (56)
Uzbekistan () 59B (4)
Iraq () 173B (13)
Paraguay () 31B (2)
Zimbabwe () 11B (1)
Japan () 6T (1000)
Germany () 5T (1000)
Congo () 29B (2)
Finland () 334B (19)
Vietnam () 233B (12)
Malaysia () 458B (27)
Norway () 695B (41) 
Ivory Coast () 34B (2) 
Poland-Lithuania Commonwealth ( NewHorizons a.k.a Ryan Here! ) 875B (141) 
Oman () 120B (7) 
Italy () 2T (1000) 
Philippines () 315B (30) 
Burkina Faso () 15B (1) 
New Zeland () 228B (9) 
Gabon () 26B (5) 
Ecuador () 130B (5) 
Western Sahara Rebels -Moroccans- () 25B (17) 
Guinea () 4B (1) 
UK () 3T (1000) 
Uganda () 36B (1) 
Ghana () 68B (2) 
Romania () 359B (15) 
Laos () 12B (1) 
Guyana () 4B (1) 
Kyrgyzstan () 8B (1) 
Senegal () 20B (1) 
Syria () 40B (10) 
Cambodia () 21B (1) 
Uruguay () 51B (1) 
Suriname () 9B (1) 
Tunisia () 61B (1) 
Nepal () 23B (1) 
Bangladesh () 172B (3) 
Tajikistan () 11B (1) 
Greece () 433B (8) 
North Korea () 20B (15) 
The New Korea Rebels () 3B (3) 
Nicaragua () 10B (1) 
Eritrea () 3B (1) 
Malawi () 8B (1) 
Benin () 10B (1) 
Honduras () 26B (1) 
Bulgaria () 100B (2) 
Cuba () 96B (2) 
Guatemala () 52B (1) 
Iceland () 15B (1) 
South Korea ( Heuristic Programmed ALgorithmic Computer) 1T (500) 
Liberia () 2B (1) 
Hungary () 211B (4) 
Portugal () 315B (6) 
Jordan () 46B (1) 
Azerbaijan () 193B (3) 
Guiana () 3B (1) 
Austria () 524B (8) 
UAE () 527B (8) 
Czech Republic () 277B (4) 
Serbia () 57B (2) 
Panama () 44B (1) 
Sierra Leone () 3B (1) 
Iraq Baathist () 3B (4)  
Ireland () 326B (5) 
Georgia () 21B (1) 
Sri Lanka () 108B (2) 
Latvia () 41B (1) 
Togo () 5B (1) 
 Croatia () 96B (1)
 Bosnia and Hezergovina () 34B (1)
 Costa Rica () 55B (1)
 Slovakia () 155B (1)
 Dominican Republic () 84B (1)
 Estonia () 36B (1)
 Denmark () 429B (1)
 Netherlands () 1T (6)
 Switzerland () 823B (30)
 Bhutan () 3B (1)
 Taiwan () 820B (5)
 Guinea Bissau () 5B (1)
 Moldova () 11B (1)
 Belgium () 662B (4)
 Idaquide () 15B (10)
 Lesotho () 3B (1)
 Armenia () 19B (1)
 Albania () 20B (1)
 Solomon Islands () 791M (0.1)
 Equatorial Guinea () 54B (1)
 Burundi () 3B (1)
 Haiti () 7B (1)
 Macedonia () 15B (1)
 Rwanda () 3B (1)
 Djibouti () 1B (1)
 Belize () 2B (1)
 Israel () 330B (150)
 El Salvador () 28B (7)
 Slovenia () 70B (7)
 New Caledonia () 200M (0.1)
 Fiji () 3B (1)
 Kuwait () 225B (25)
 Swaziland () 5B (1)
 East Timor () 1B (0.3)
 Bahamas () 9B (1)
 Montenegro () 9B (1)
 Vanuatu () 1B (0.1)
 Falkland Islands/UK () 300M (0.1)
 Qatar () 395B (40)
 Jamaica () 14B (1)
 Kosovo () 10B (4)
 Gambia () 1B (0.1)
 Lebanon () 56B (7)
 Puerto Rico/US () 128B (1)
 Palestinian Territories () 13B (3)
 Cyprus () 20B (1)
 Brunei () 20B (1)
 Trinidad and Tobago () 31B (1)
 Cape Verde () 2B (0.5)
 French Polynesia () 32B (1)
 Northern Cyprus () 19B (1)
 Samoa () 1B (0.1)
 Luxembourg () 80B (1)
 Réunion/France () 200M (0.05)
 Mauritius () 15B (1)
 Comoros () 786M (0.1)
 Âland Islands () 500M (0.08)
 São Tomé and Principe () 390M (0.02)
 Bahrain () 51B (1)
 Dominica () 679M (0.2)
 Kiribati () 219M (0.06)
 Tonga () 500M (0.05)
 Singapore () 390B (3)
 Macau () 67B (1)
Organizations
OTAN
INFO
Example of Ask: (Your Nickname, or nation in the game)- Wath is life? Response (By Me): Bla, Bla, Bla
*For attack, you need write: Attack (The Nation name) in (a region of The Nation) with (Attack Form). That Attack is Level (Nunber of Level, 1-6). This "level" is how great was YOUR attack.
Level 6- Total War, all the country's forces gathered for a mass attack (GDP has sharply lower growth, military power increases greatly)
Level 5- Large investment made in the military for exceptional attack (GDP suffers considerable decline in growth, Military Power suffers considerable high growth)
Level 4- Increased investment to a greater attack than the common (GDP depending on the financial insatabilidade may or may not be affected, Military Power has high light)
Level 3- A massive attack on their common conditions (GDP unaffected, military power too)
Level 2- Common attacks to a war (GDP unaffected, military power too)
Level 1- Minor attacks (GDP unaffected, military power too)
*For Diplomatic Relations: (Your Nickname) call (The nickname of the other country) for a political conversation.
Russia:
Attack Idaqide in Champassak with Troops. That Attack is level 3.
The Game (Read INFO to play) PAUSED
2022
Russia: We officially declare war on Idaquide and send 200,000 troops to Laos, also we ask for merger with all former Soviet countries to form the Eurasian Federation (Mod Response Needed). We continue building infrastructure in Siberia, but make it eco-friendly so as to not melt any more of the ice caps.

[THE MASTER RESPONSE] Declare the level of attack on idaquide (doubt? Read info) [Russia response needed] and I send the result. A meeting was held with the leaders of countries that have formed the Soviet Union. Belarus accepted the agreement but with some economic demands. Kazakhstan initiated a vote with his people to make the decision (Results in Brief). Other countries did not accept.
[UPDATE] Kazakhstan did not accept.
Indonesia: We continue build our military, increase our economy, and decrease poverty rate with give the people employment. We also build high-speed railway from Jakarta to Surabaya, and plan to build bridge from Java to Sumatera and Bali. We also have built many highways in Java, and high-speed railway from Jakarta to Bandung. We want to solve Laos's problem, so we ask Laos to let us help them with diplomacy option, as we are ASEAN members and we don't want any conflict in our region. [Mod Response Needed].

[THE MASTER RESPONSE] Meetings with Idaquide leaders are made. The organization delivers a according to the Government of Laos requiring the provinces of Attapeu, Champassak, Sekong, Saravane, Savannakhet, Khammouane and bolikhamsai province to be handed over to the new country:. South Laos It also requires 10 Billions of dollars from Indonesia [Indonesia Response Needed]
Russia: We strongly urge Indonesia to not accept the offer. Idaquide is a terrorist organization, not a rebel movement. We must crush them. [Indonesia Response Needed]
Indonesian Diplomacy: We decline politely for give some money. We cancel this peace talk for a while. [Secret] We only want to know Idaquide is good organization or the worst. If they are good, we will continue this peace talks, but if they are bad, we will warn them to stop make a terror or rebellion, and let other countries like Russia and United States to intervene, if they became wordt than before, we also will intervene. Well, we will see that. [End Secret]. After the cancellation, we send peacekeepers to Laos. We keep evacuate the citizens and send some supplies.

India:We Triple our Defense Expenditure,We Increase Our GDP and is Giving Free food To the poor who are below the poverty line to reduce poverty.we are also planning to build megacities in Delhi,Kolkata,Mumbai,Bangalore,Chennai and Kochi. We ask Bangladesh, Sri Lanka,Maldives,Nepal and Tibet to merge with us.[Mod Response Needed].We Would Also like to have an Alliance with Russia and Indonesia.[Russia and Indonesia response needed].

[THE MASTER RESPONSE] Nepal, Bangladesh, Maldives and Sri Lanka did not accept the proposal. The representatives of the Tibetan separatist movements have proposed a union if they receive independence from China before 2028, something impossible in the current separatist standards.
Russia: We accept the alliance and call for a trade deal with India, to further relations with them. [India Response Needed]
India:We accept the trade deal
Response by Indonesia: We politely decline as we are not in emergency now.
Poland:We ask Lithuania to merge with us to reform the commonwealth. ["The Master" Response Required]

[THE MASTER RESPONSE] A poll in Lithuania Congress is made. An agreement is offered: The country will join Poland, but this will only be guaranteed in this decade.

USA: In 2020, Donald Trump ran a 2nd term, beating Elizabeth Warren. The USS JFK was the 2nd supercarrier from the ford class to be commissioned in 2020.
Russia: We refuse to recognize South Laos, and classify it as a "rogue nation". We decommission most of our less powerful nuclear bombs. We start creating a megacity in Siberia, called Putingrad. We start the Moscow Pact, with our current allies China, North Korea and India. We offer any Eastern European and Middle Eastern nation to join the Pact. The sole purpose of the Pact is for a Second Cold War with the US.

The current region of Belarus calls for independence after the war ad. NATO supports the attitude of Belarus and forecasts France sends a series of politicians to try to undo the economic contract usurping loopholes in the Russian constitution. Fearful of war announced, many countries (which at times were Russian partners) decided to turn around and expect a response coming from the US. Fearing some Chinese politicians end up trying to roll the partnership, but eventually executed, making China a partner more loyal to Russia. The war also has strengthened reprimanded movement in North Korea, The New Korea
Ad blocker interference detected!
Wikia is a free-to-use site that makes money from advertising. We have a modified experience for viewers using ad blockers

Wikia is not accessible if you've made further modifications. Remove the custom ad blocker rule(s) and the page will load as expected.