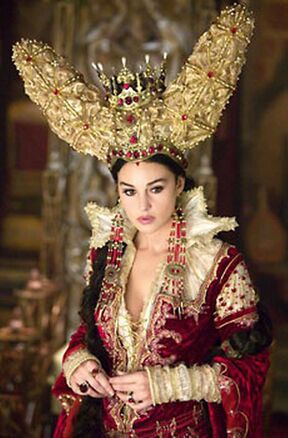 The Royal Family of The Andromeda Galaxy Has been in place since 2103 after the Andromeda Galaxy began to diverge politically from Earth. The Four main Mining Company leaders- Blake Turner, Cosmo Galacia, Emily Toru and Lan Min.  They united and formed the four houses, and an absolute monarchy in order to defeat small mining operations that were cropping up.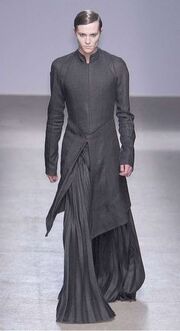 The idea of marrying one powerful family into another seemed appealing for business to much of the tycoons. 
The Houses
House of Turner
The House of Turner are decended from Blake Turner (2066-2181), a Canadian Tycoon. The House of Turner has only had one ruler of Andromeda, King Neon of Eden who ruled from 2156-2161. He left House 
[rule] after a scandalous affair with the next in line of the Galacia Family  while he was engaged to Panthus Toru, the next male in line for the throne after Neon.
House of Galacia
The House of Galacia originates from Cosmo Galacia, a resource Mougul from Florence. He produced only Girls, and all rulers of Galacia have been female, while there are male Galacians. They have had the most monarchs including the current Queen, Nora-Clark Galacia who is married to Queen Jannesse Toru
House of Toru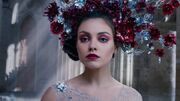 The Toru house was founded by Emily Toru who originated from Moscow, Slavic Union. They have had the second biggest number of Ruling Monarchs (2). The Current next inb line to the throne is Queen Jannesse Toru who is married to Queen Nora-Clark of House Galacia.
House of Min
The House of Min originated from a Korean-Chinesse Corporation. They were the least co-operative in the formation of the Royal Family. They have never had an Active Monarch
Politics
The Monarchs of Andromeda are Absolute Monarchs and have unlimited control over their subjects. The Monarchs vary greatly in care about their subjects and many can be quite crule. 
Technology
Countries
Miscellaneous
Ad blocker interference detected!
Wikia is a free-to-use site that makes money from advertising. We have a modified experience for viewers using ad blockers

Wikia is not accessible if you've made further modifications. Remove the custom ad blocker rule(s) and the page will load as expected.