Contribution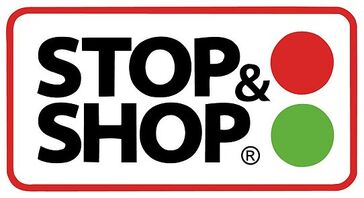 The grocery chain is well known in the 21st century for the way it transformed the relationship between consumer and food. Buying out its competitors and expanding all across America by 2028. Stop & Shop soon became bigger than Walmart as it focused on disruptive technologies. 1
Autonomous Shopping 
After making numerous advancements in RFID technology, custom tailored local online delivery systems, and Self check-out kiosks. Stop & Shop went completely autonomous in 2019. It was one of the first stores to do so. 
Using your smartphones you could go into the grocery store, point, and shop at will. There were no cashiers, except for one who overlooked the entire system and made fast decisions when systems crashed or broke down.
Food Replicators
Stop & Shop was the first major grocery chain to accept food replicators in their stores and eventually the replicator replaced all grocery stores except for a few mom and pop specialty stores. The custom-tailored Stop & Shop Operating System dubbed, "Food OS," made it extremely easy to pick and choose which food you wanted beamed into your kitchen.
From Food to Technology
Stop & Shop evolved from a Food company to a technology company by the year 2040. It was increasingly difficult to get jobs here because many people remembered it well as a food company and they applied anyway. The jobs were few and hard to come by, and the jobs that you could get required advanced computer knowledge. Despite its elite reputation in the late 21st century, it is consistently ranked as one of the best places to work by Forbes Magazine.
Ad blocker interference detected!
Wikia is a free-to-use site that makes money from advertising. We have a modified experience for viewers using ad blockers

Wikia is not accessible if you've made further modifications. Remove the custom ad blocker rule(s) and the page will load as expected.