GOT PROPOSALS? I NEED FEEDBACK TO HELP ME MAKE THIS TIMELINE AS REALISITC AS POSSIBLE. IF YOUR PROPOSAL IS GOOD IT WILL BE USED. JUST GO HERE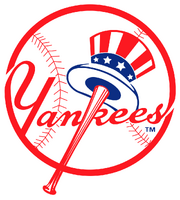 By 2030, The sports world has changed dramatically. Most of the Pro Leagues have pursued overseas expansion. the NBA however created a european league as opposed to putting teams there while focusing on Latin America and Canada. 
The United States had hosted the 2026 World Cup as well as the 2032 Olympics in New York/New Jersey.
After the American Reunification, Soccer, which had become popular in the Northern states, became the 3rd most watched sport in the US (tied with basketball and American Football)  
Ad blocker interference detected!
Wikia is a free-to-use site that makes money from advertising. We have a modified experience for viewers using ad blockers

Wikia is not accessible if you've made further modifications. Remove the custom ad blocker rule(s) and the page will load as expected.