Scottish Presidential Election, 2030 (Unrealistic World)
Comments

3
Share
Ad blocker interference detected!
Wikia is a free-to-use site that makes money from advertising. We have a modified experience for viewers using ad blockers

Wikia is not accessible if you've made further modifications. Remove the custom ad blocker rule(s) and the page will load as expected.

The Scottish Presidential Election of 2030 was held on 27 May 2030 to elect the President of Scotland. Voting took place in all of Scotland, with a simple plurality vote system. The election ran alongside the first Scottish general election, also won by the SNP with Nicola Mhairi Black as their leader.
Mhairi Black won a landslide victory, gaining more votes for president than her party did for the general election, mostly due to her popularity even outside SNP supporters. Independent candidate Paul Caine who came third in the previous presidential election came second place with a larger influx of support.
Election Results
| | Leader | Party | Vote % |
| --- | --- | --- | --- |
| | Mhairi Black | Scottish National Party | 61.2% |
| | Paul Caine | Independent | 20.1% |
| | Ian Murray | Labour Party | 13.6% |
| | Paddy Davis | Conservative Party | 2.3% |
| | Damon Oswald | Green Party | 1.6% |
| | Timothy McCoy | Liberal Democrats | 0.9% |
| | Others | N/A | 0.3% |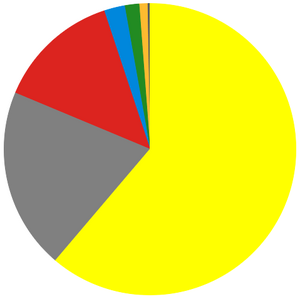 Mhairi Black      Paul Caine      Ian Murray      Paddy Davis      Damon Oswald      Timothy McCoy      Others