Ad blocker interference detected!
Wikia is a free-to-use site that makes money from advertising. We have a modified experience for viewers using ad blockers

Wikia is not accessible if you've made further modifications. Remove the custom ad blocker rule(s) and the page will load as expected.
Introduction to the future of science
Science has progressed rapidly from turn of the century. From
radar stealth designs
in the late 20th century to a man-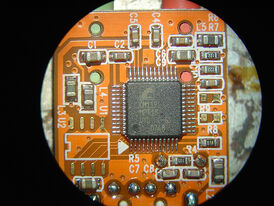 portable device that are able to block radio waves (which is what radar uses) in a 1,000 foot radius in the mid 21st century and complete Artificial
Sapience
/
Sentience
by the late 21st century.
List of Scientific Advancements