Scenario: Nickelodeon
Comment

1
2,618pages on
this wiki
Nickelodeon is a popular kids' television channel broadcasting only with those who have cable and satellite providers, along with the illegal streaming and downloading of Nick shows off the internet. Nickelodeon has been called Pinwheel, but has converted over to Nickelodeon. The channel is has been available on Canadian satellite providers Bell TV and Shaw Direct as Nickelodeon Canada since early 2013.
A partnership was made with McDonald's; who ended up opening ten Nickelodeon-themed restaurants in southern United States. They signed a contract to sell toys until 2052; when Wendy's took over and sold toys for Thrextuuns until 2105. This contract began in winter of 2045, when the television network re-branded to Thrextuuns. Thrextuuns becomes a variety channel for ages 6 to 20; featuring stuff like original cartoons along with kid-oriented news and kid-oriented sports programming like All-Japan Pro Wrestling, Minor League Baseball and high school football games from the New York and Los Angeles areas. By 2029, 60% of all programming shows on Nickelodeon/Thrextuuns will be considered to be "educational and informative" by the United States government.
Broadcasting
Edit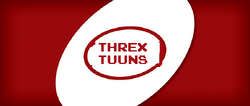 Since the beginning of the 21st century, Nickelodeon has been broadcasting some of the most popular kids television shows. Nickelodeon has been broadcasting a variety of wonderful cartoons including Spongebob, Fairy OddParents, My Life as A Teenage Robot, Doug, Hey Arnold, and Jimmy Neutron: Boy Genius. Many kids watched Nickelodeon more than any other children's channel around the 2010s while the Disney Channel audience declines in popularity since the 2000s. Nick will be the second most popular kids network. They watched Nicktoons as opposed to the Disney Channel. Last, but not least what was left of Disney toons (Phineas and Ferb, Kick Buttowski, Kid vs. Kat, and Fish Hooks.) The only good enough television show that won three Kid Choice Awards and had six seasons from Disney Channel was Phineas and Ferb. Phineas and Ferb was the longest running channel on Disney Channel after Hannah Montana. Phineas and Ferb eventually ends 2030; the creators of Angry Birds decide to buy out the rights to the Agent Perry character to use in their video game.
Shows like iCarly, True Jackson, VP, The Troop, Victorious, and Big Time Rush usually come on the weekends and The Troop ended with its series finale in Fall 2031 to make room for another live action television series to take its place. Nickelodeon's toons will either be on Blackout, a small block of new episodes of toons on Wednesdays (containing veteran shows: Penguins of Madagascar and Spongebob Squarepants) or Saturday mornings (T.U.F.F Puppy, and Kung Fu Panda: Furious Five Series.) Later in Spring 2012, it changes to Thursday nights and Friday nights and for live action Saturday and Sunday nights when Disney Channel changes theirs to Friday and Saturday. Cartoon Network's special weekday new episode blocks resolve however with Cartoonstitute Sundays, Flick Fridays, and Saturday All New.
By January 2024, an enhanced version of the current (February 2013) Nickelodeon app will be available to download on Android phones in addition to Android tablets, Windows tablets, Windows phones and IPad. This app will be free to download; come with an annual fee of about $90 and will allow viewers with Wi-Fi capabilities to watch all Nickelodeon shows from the beginning to two days after the new episode's air date.
Starting out as Pinwheel, they eventually changed their name to Nickelodeon. Most popular kids' television programs would originally appear on Nickelodeon before being shipped off to syndication. Their popular theme song will be used until the end of the 22nd Century. Depending on the show and target age group, the theme song will be customized to the tastes of the creators. Like Big Time Rush and Victorious will have more of a rocking Nickelodeon theme with logo at the end of the credits. Later will become Thrextoons with Nick@Nite on another channel showing television all day.
Television Show Running's on Nickelodeon
Edit
Sally Bollywood: Super Detective (October 26, 2009 – August 16, 2050)
Detentionaire (September 12, 2011 – June 20, 2046)
Rabbids Invasion (August 3, 2013 – February 4, 2037)
Kung Fu Panda: Legends of Awesomeness (September 19, 2011 – November 28, 2065)
The Mighty B! (April 26, 2008 – May 16, 2025)
Back at the Barnyard (September 29, 2007 – September 12, 2015)
Ice Age: The Series (August 21, 2016 – November 5, 2057)
Monsters vs. Aliens (March 23, 2013 – February 8, 2091)
CatDog (April 4, 1998 – December 5, 2005)
The X's (November 25, 2005 – September 1, 2054)
Gibby

 (October 1, 2014 –March 13, 2030)
Danny Phantom (April 3, 2004 – August 24, 2010)
My Life As A Teenage Robot (August 1, 2003 – August 23, 2025)
Gawayn (June 18, 2009 – October 28, 2100)
Galactik Football (2006 – 2065)
Rocko's Modern Life (1993 – 1997)
Rugrats (1991-2004)
The Ren & Stimpy Show (1991-1995)
Doug (1991-1994)
Eagle Riders (2009 – 2046)
Rocket Power (August 18, 1999 – September 6, 2072)
Shuriken School (August 20, 2006 – March 18, 2062)
CJ the DJ (December 4, 2009 – May 21, 2090)
Matt's Monsters (2008 – 2053)
Robotboy (2005 – 2051)
Lola & Virginia (March 14, 2006 – October 2, 2102)
Dude, That's My Ghost! (February 2, 2013 – December 18, 2016)
Packages from Planet X (July 13, 2013 – September 5, 2077)
Ricky Sprocket (January 21, 2008 – November 16, 2019)
Lucky Fred (2011-2075)
Chloe's Closet (July 12, 2010 – June 23, 2067)
The DaVincibles (2011 – 2045)
Teenage Fairytale Dropouts (2012 – 2069)
Eliot Kid (March 3, 2008 – June 25, 2059)
The Angry Beavers (April 19, 1997 – November 18, 2021)
Hey Arnold (October 7, 1996 – June 24, 2043)
Mr. Meaty (September 22, 2006 – September 12, 2009)
Aaahh!! Real Monsters (October 24, 1994 – June 14, 1998)
Clang Invasion (June 13, 2013 – October 23, 2083)
American Dragon: Jake Long (January 21, 2005 – September 1, 2089)
Camp Lakebottom (July 4, 2013 – April 20, 2062)
Haunted Tales for Wicked Kids (June 1, 2014 – October 4, 2059)
Planet Sheen (2010 – 2076)
Fanboy and Chum Chum (2009 – 2023)
Growing Up Creepie (2006 – 2036)
Frankenstein's Cat (2007 – 2059)
The Buzz on Maggie (2005 – 2123)
The Emperor's New School (2006 – 2035)