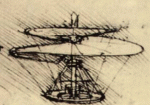 The future is made of the same stuff as the present. --Simone Weil Quotes

The School about the Future
We are the most promising path for improving your personal and professional life in the 21st century.

The following project is still under construction, please visit this page often as we will update it regularly.
The School of Futurology focuses on emerging trends and discontinuities that will transform the global village.
The students will be trained to become the elite of professional futurists.
Program structure
first year, to learn about molecular manufacturing and nanotechnology second year, to learn about life extension (senescence), cryonics, immortality, supplement benefits, uploading, brain enhancements third year would be about MegaScale Engineering fourth year would be about Singularity, Artificial intelligence, Omega Point, Paradise Engineering more.. 1) Students should be familiar with the work of the Big Thinkers of each field.
2) They would also need to know where to discuss their ideas on the web, to know the forums, the discussions, to know the links/news/blogs
3) They would know a lot of keywords related to each study and scenarios
4) They would know what the Research in each field, who are doing such studying, what they are doing, where the research is going, what is the current Research world, how much money is invested in each Research, etc.. 5) The teacher would show a number of Research occurring right now and the student job would also be to find some new Research for each study.
Who should join?
Scientific and technological intelligence professionals
R&D technologists and managers
New business development managers
Product marketing managers
Contact
Jonathan Despres Founder, Financial Administrator
People interested in joining the project as partners may contact Mr. Despres at jonano@gmail.com
Experts interested in becoming teachers may subscribe to our mailing list at:
We invite you to build our Business Plan
Membership
Members may make donations right now to build our virtual and physical SCHOOL. They donate their money to Paypal with the email: jonano@gmail.com
We recognize several levels or degrees of initiation, and we identify our members by degree. These degrees are:
Virtual Adept ( First Degree ) 100$
Adept ( Second Degree ) 500$
Colleague ( Third Degree ) 1000$
Futurologist ( Fourth Degree ) 2500$
Pro Futurologist ( Fifth Degree ) 5000$
Corporate of the future ( Sixth Degree ) 10 000$
The Members have a community: a private mailing list, a private forum and a private IRC Channel where to discuss new ideas and new technologies. We study and watch moral codes in technologies. Each member wear our bracelet marked "The Future Is Our Religion".
---