Special Note: Please note that this scenario is meant to be read as entertainment, not as an accurate prediction of the future. Also note that the viewpoints and opinions that may come across in this scenario are not necessarily the viewpoints and opinions of the author.
Kyle Thomas Busch (born May 2, 1985 in Las Vegas, Nevada - died April 5, 2063) is a NASCAR Google Cup Series driver. During the earlier years of his career, Kyle would act immature on the track - being arrogant during races and banging into the walls during qualifying session. However, he would eventually overcome his immaturity after getting married near the end of the 2010 season and becoming a father at the middle of the 2015 season.
Career
This was possible because a huge cash flow was given to Joe Gibbs Racing in the late 2000s to convert their Chevrolets into Toyotas. During the year 2022, he would become responsible for becoming the first driver-owner since Tony Stewart to win a NASCAR Google Cup championship. He was disappointed when the lost the Pocono 500 in 2018 when he got passed on the last lap and in a close finish with his 2nd rivalry with John Orichosky racing driver Chase Elliott.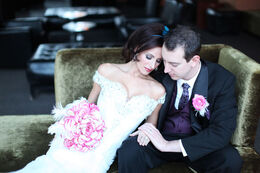 However, his moment as the King of NASCAR would only be toppled when Kyle Larson broke his record in a close race at the 2039 running of the Homestead Miami Speedway. After that moment, Kyle Busch failed to qualify for crucial races in the Google Cup Series and this eventually caused him to retire in the year 2040 with 259 wins under his belt. Even after becoming second banana to the son of Dale Earnhardt, Jr., Kyle Busch became a rural gentleman after retiring and dedicated the rest of his life to running an organic ethanol farm, which provided fuel to both sports involving race cars and ordinary driverless cars that are used by families, workers, and tourists alike.
Kyle would eventually be buried in an unspecified Las Vegas cemetery via private funeral ceremony sometime in the year 2063 beside his wife Samantha Busch (nee Sarcinella) who died in a major accident ten years ealier involving maglev trains but all the years. While Chevrolet/General Motors fanatics claimed that Kyle Busch was not as good as the 48 Jimmie Johnson, he had some ardent Toyota supporters as fans.
Ad blocker interference detected!
Wikia is a free-to-use site that makes money from advertising. We have a modified experience for viewers using ad blockers

Wikia is not accessible if you've made further modifications. Remove the custom ad blocker rule(s) and the page will load as expected.