Ad blocker interference detected!
Wikia is a free-to-use site that makes money from advertising. We have a modified experience for viewers using ad blockers

Wikia is not accessible if you've made further modifications. Remove the custom ad blocker rule(s) and the page will load as expected.
Following the public inquiry and eventually the confirmation of the Jesus Family Tomb in Je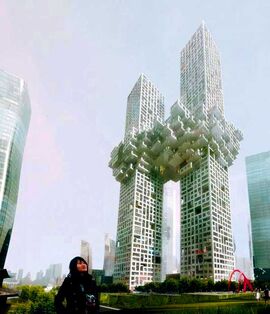 rusalem, Christianity gradually declined and the Catholic Church forced every member, from Pope Francis to the average Sudanese convert, to leave the faith, eventually protestantism and orthodoxy fell to and Christianity was reduced from 39% of the population in 2010 to 3% of the population in 2020. This led Western civilization to return to the hands of atheism and Islam, for that decade, John Turkel's book, The College Campus World, A.C. Grayling's The Good Book, and Luis Granados's A Jefferson Bible for the 21st Century became manifestos in the civilized post-christian world.
Statitistics of Religiosity 2010-2100
2010
-69% Non-Religious/Atheism
-22% Christianity
-6% Islam
-2% Traditional/Other
2020
-71% Non-Religious/Atheism
-28% Islam
-3% Christianity
-1% Traditional/Other
2030
-78% Non-Religious/Atheism
-22% Islam
-2% Traditional/Other
2040
-81% Non-Religious/Atheism
-16% Islam
-3% Traditional/Other
2050
-89% Non-Religious/Atheism
-10% Islam
-1% Traditional/Other
2060
-89% Non-Religious/Atheism
-10% Islam
-1% Traditional/Other
2070
-89% Non-Religious/Atheism
-9% Islam
-2% Traditional/Other
2080
-90% Non-Religious/Atheism
-9% Islam
-1% Traditional/Other
2090
-93% Non-Religious/Atheism
-6% Islam
-2% Traditional/Other
2100
-94% Non-Religious/Atheism
-4% Islam
-2% Traditional/Other