Ad blocker interference detected!
Wikia is a free-to-use site that makes money from advertising. We have a modified experience for viewers using ad blockers

Wikia is not accessible if you've made further modifications. Remove the custom ad blocker rule(s) and the page will load as expected.
It is the year 2194, and after a hypothetical non-war induced global collapse, the only nations to emerge are micro-nations. The rules are simple: you may only play as one micronation each turn. The number of moves you may have in one turn is completly up to you. Finally, you may start or end a turn as you wish, each turn will be a year.
Mods
0x31pxFireurchin: Destroyer of worlds0x31px 18:05, August 26, 2014 (UTC) De Facto Mod
Algorithm Monitors
Grammar Nazis Conchians
Players
Principality of Sealand: 0x31pxFireurchin: Destroyer of worlds0x31px 18:05, August 26, 2014 (UTC)
Conch Republic:
Aerican Empire:
Coperman Empire:
Monarchist Russia:
Other World Kingdom:
Talossa:
Fundy:
Nova Roma:
Wallachia:
Wy:
Vikesland:
Seborgia:
Celestia:
Sultanate of M'Simbati:
Freetown Christiana: derpmaster21
Republic of New Atlantis:
List any others that I missed
Current Map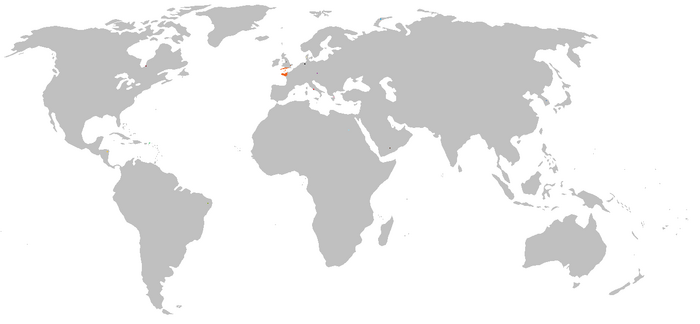 The Game
Turn 1: 2194
Sealand: Sealand Advances on to Bretagne and Cornwall