Welcome to my message wall. If you want to ask for a help or tell something important, feel free to send me a message.
I ask a lot from people, I also follow most of the rules, and I usually have no problems.
---
Read the rules
If you got blocked unfairly on a wiki by me or other admins, you can complain to me.
If I cannot help, and redirect you to someone who can help, go to that person.
If you ask me to do something, I will usually try to do it, even if I can't.
No spamming.
No swearing, please.
Just saying, I am not much active here, but I check the wiki regularly.
When am I active?
---
Weekdays (except Friday) — 3:00 - 10:00 pm UTC +7 or 8:00 am - 3:00 pm UTC
Weekend or Holiday — 6:00 am - 11:00 pm UTC +7 or 11:00 pm-1 - 4:00 pm UTC
Friday — 1:00 pm - 10:00 pm UTC +7 or 6:00 am - 3:00 pm UTC +7
Note: I am also sometimes active from 7:00 am - 3:00 pm UTC +7 on weekdays.
This is a list of Wikis I currently inhabit. This is where you must go if you wish to contact me.
---
My account on social media: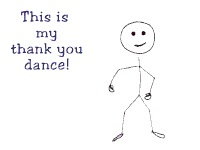 • Thank you for visiting my message wall! •
Regards,
--Hexarafi--

See archived talk page
Give Kudos to this message
You've given this message Kudos!
See who gave Kudos to this message