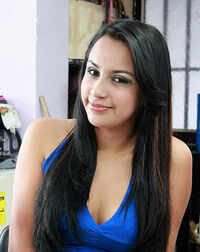 The Great Guayana Beauty Contest, or Concurso de belleza de Kourou is a contest that is done every year in Kourou beach.
It is a female beauty contest was established in 1951. Since then every year is celebrated on the Kourou beach, in Cayenne Region, Great Guayana.
The guayanan girls are very cute because are mixed between, brazilian, ducth and caribean ethnicities and allways are slim and brunettes. They dance, review and pass a general knowledge test tarball of the country but most of them are college girls. Have from 18 to 25 years and there are two types, adults and young. The contest is that each year prettiest girl out of 1 of the 4 regions which consists the Great Guayana.
In 2013 he won a adult girl Linden, Guayana region of 22 years. His name is Rosa Alexandra Sangarcía.
Ad blocker interference detected!
Wikia is a free-to-use site that makes money from advertising. We have a modified experience for viewers using ad blockers

Wikia is not accessible if you've made further modifications. Remove the custom ad blocker rule(s) and the page will load as expected.