In The Year 3427, Planet Rosa in the Andromeda Galaxy destroyed a base on Pluto. So in 3466 Pluto's King Javille Grow declares war on the Andromeda Galaxy, So 29 Galaxies Joined the war.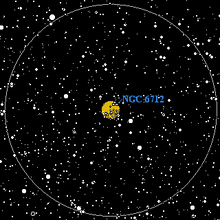 Jacconnette (Sanlie) drops a bomb on Naboo (Bardier 41)
Gliese 571D (Tajilla) drops a bomb on Tatooine (Bardier 41)
Tallista (Bardier 41) sends troops to Lillypilly (Bardier 41)
Low-7 Land (Sanlie) invades Tallista
48 More Galaxies Joined
Faxaby Galaxya reads Darth Vader from the book of the dead
Kala Tristan steals all weapons from Gliese 571E
The Xeno Queen causes a space bomb through space
Proxima Centuri dies and turned into a black hole
Bardier41 starts to build a Death Star that can destroy a whole galaxy
Bardier39 found, Planets Dexadine 557I, Xenonite 401Q, Ypres 210E, Earthling 329X and iGalaxy 220R
Apple create the iDeathStar
The Death Star is getting bigger
Bardier41 are using all items from Hissdash 307D to use in the death star
Javille Grow dies at 351 years of age
Mangle captures Bardier41
Josh Braden captures Earth
Rosa's king Fuso Purpledarth drops Fallia in a black hole
New London Gets destroyed from a bomb from Bardier41
Ellian Tjaak had a baby Ory it's not a boy nor girl.
The Milky Way is shortlist for the Death Star to destroy
Coruscant is nuked from orbit
The Death Star Is Complete
Bardier41 sells goods to Bardier39
The Death Star destroys Jakallao
Danieldd Seville screams 71 that can be heard throughout the universe
A Second Universe discovered
The Hubble captured by Bardier41
Earth bus company Crown Coaches moves to Endor on Bardier41
Bardier41 steals Jupiter and Neptune
A new online game called Attack all Galaxies can be played by anyone in the universe
Mars is fully terraformed
The Milky Way surrenders, Bardier39 and Bardier41 celebrate victory
Ad blocker interference detected!
Wikia is a free-to-use site that makes money from advertising. We have a modified experience for viewers using ad blockers

Wikia is not accessible if you've made further modifications. Remove the custom ad blocker rule(s) and the page will load as expected.