Future artefacts are things "from the future" that already exists. In many senses the future is already here, just like the past is here with us. And through these artefacts we can examine the future to see what everyday life in several decades will be like.
Trashcan
Trashcan with an IR-sensor opens automatically when something is put/thrown there.
Umbrella

Interactive umbrella's handle changes color according to weather forecast (blue - "rain expected, take me with you").
In the kitchen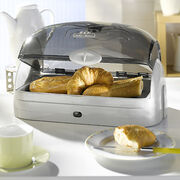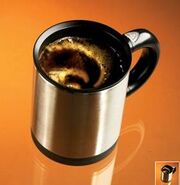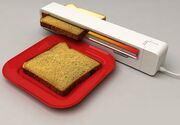 In the bathroom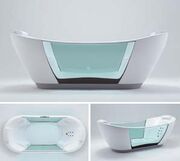 Wearables
There are lots and lots of prototypes everywhere. See mobile phone
More artefacts elsewhere
See also