Fifth Indo-Pakistani War

Pak-Indo war 2016

Date
September 22nd, 2016 - September 29th, 2016
Location
India, Pakistan
Status
Over
Territorial
changes
The territory of Jammu and Kashmir captured by Pakistan.

Belligerents
India

-USA -Israel

Pakistan

Co-belligerents: -China -Russia -Turkey -Iran

25px China
Commanders
Narendra Modi

Dalbir Singh Suhag

Raheel Sharif

Nawaz Sharif

Xi Jinping
Strength
1,800,000

3000+ aircrafts 4000+ tanks unused nuclear weapons An Aircraft carrier

700,000

1500 aircrafts 2000+ tanks Nuclear weapons Nuclear submarines

22000

300 aircrafts

Casualties and losses
330,000 soldiers

- 1000+ tanks - 1080 aircrafts Indian Aircraft Carrier ( destroyed by pakistani nuclear submarine)

170,000

780 aircrafts 992 tanks

1200

77 aircrafts

The 5th Indo-Pakistani War was a war fought between the Republic of India and the Islamic Republic of Pakistan (in addition to various Islamic terrorist in Kashmir after Uri attack in Jammu and Kashmir .
The war started after the 22 spet,2016 border skirmish which occured between both countries in which 71 indian soldiers and 29 pakistani soldiers died.Later 2 indian aircrafts entered Azad Kashmir territory , both of them were shot down by pakistani JF-17.Indian Prime Minister ,in anger, took decision to attack pakistan from Lahore , Sialkot ,Narowal ,Kashmir and Karachi with a huge number of forces but it was well responded by Pakistan Army.
The war effectively ended in just 7 days when, following the involvement of USA China and Russia in the war.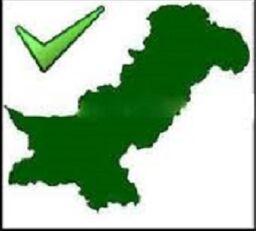 Ad blocker interference detected!
Wikia is a free-to-use site that makes money from advertising. We have a modified experience for viewers using ad blockers

Wikia is not accessible if you've made further modifications. Remove the custom ad blocker rule(s) and the page will load as expected.