Fifth Indo-Pakistani War

Pak-Indo war 2016

Date
September 22nd, 2016 - September 29th, 2016
Location
India, Pakistan
Status
Over
Territorial
changes
The territory of Jammu and Kashmir captured by Pakistan.

Belligerents
India

-USA -Israel

Pakistan

Co-belligerents: -China -Russia -Turkey -Iran

25px China
Commanders
Narendra Modi

Dalbir Singh Suhag

Raheel Sharif

Nawaz Sharif

Xi Jinping
Strength
1,800,000

3000+ aircraft 4000+ tanks unused nuclear weapons An Aircraft carrier

700,000

1500 aircraft 2000+ tanks Nuclear weapons Nuclear submarines

22,000

300 aircraft

Casualties and losses
330,000 soldiers

- 1000+ tanks - 1080 aircraft Indian Aircraft Carrier (destroyed by Pakistani nuclear submarine)

170,000

780 aircraft 992 tanks

1200

77 aircraft

The 5th Indo-Pakistani War was a war fought between the Republic of India and the Islamic Republic of Pakistan (in addition to various Islamic terrorist in Kashmir after Uri attack in Jammu and Kashmir.
The war started after the 22 Sept, 2016 border skirmish which occurred between both countries in which 71 indian soldiers and 29 Pakistani soldiers died. Later two Indian aircraft entered Azad Kashmir territory, both of them were shot down by Pakistani JF-17. Indian Prime Minister, in anger, took the decision to attack Pakistan from Lahore, Sialkot, Narowal, Kashmir and Karachi with a huge number of forces but it was well responded by Pakistan Army.
The war effectively ended in just seven days when, following the involvement of USA, China and Russia in the war.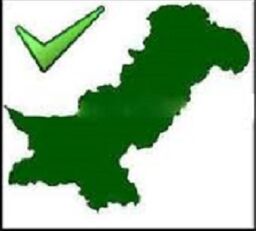 Ad blocker interference detected!
Wikia is a free-to-use site that makes money from advertising. We have a modified experience for viewers using ad blockers

Wikia is not accessible if you've made further modifications. Remove the custom ad blocker rule(s) and the page will load as expected.