EL HOSPITAL SAN JOSE: Ha comenzado los trasplantes de células madre en 1996 en el hospital y se han realizado exidahtosamente 8 trasplantes en un lapso de casi 2 años lo cual el médico limón flores sabe que este procedimiento permite una mejor calidad de vida. EL ISTITUTO MARQUES: Este instituto ha manejado la clonación reproductiva y se puede realizar de 2 formas:

-La primera consiste en dividir un embrión en 2 mitades.
-la segunda consiste en la producción de embriones mediante la transferencia de un núcleo procedente de una célula somática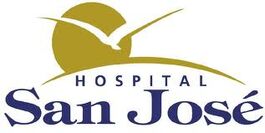 a un ovocito enucleado.
Ad blocker interference detected!
Wikia is a free-to-use site that makes money from advertising. We have a modified experience for viewers using ad blockers

Wikia is not accessible if you've made further modifications. Remove the custom ad blocker rule(s) and the page will load as expected.