Dutch Empire
Netherlands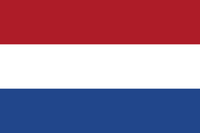 The Dutch Empire, or just Netherlands, was a monarchy created in in the late 2020s, following the global societal collapse. It controlled Belgium, Holland, and Luxembourg in Europe, and had extensive colonies in Asia, Africa, and some in North America. It was viewed neutrally by other empires, who were always vying for control and competing with each other, giving the Dutch an advantage. Eventually, it developed a rivalry with the Spanish, British, and German empires. The Dutch Empire was ruled by a monarch and his family.
Ad blocker interference detected!
Wikia is a free-to-use site that makes money from advertising. We have a modified experience for viewers using ad blockers

Wikia is not accessible if you've made further modifications. Remove the custom ad blocker rule(s) and the page will load as expected.