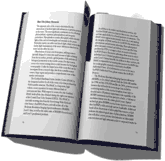 Humanity's outlook on the world has changed tremendously in the recent decades as well. Such is this diaspora of beliefs, and so significant is its influence, that we need to pay special attention to philosophy in understanding the world to come.
Media in category "Category:Philosophy"
Ad blocker interference detected!
Wikia is a free-to-use site that makes money from advertising. We have a modified experience for viewers using ad blockers

Wikia is not accessible if you've made further modifications. Remove the custom ad blocker rule(s) and the page will load as expected.