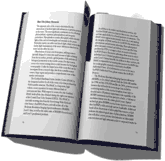 The Classic Futurology Book is a compilation of the standard, pseudo-scenario pages on this project. Articles in this section are more likely to occur than those in many other Books.
Articles in this Book may be at times contradictory, as membership in this book means that there are relatively few points of divergence in the article, not that the article's contents fit in the "Classic Archscenario".
Please visit these articles and then sort them into groups with the use of headers to improve organization.
Articles in this Book so far:
If you have any ideas on this Book, please contribute by writing an article and attaching a link to that article in the listing above. Thank you.
Ad blocker interference detected!
Wikia is a free-to-use site that makes money from advertising. We have a modified experience for viewers using ad blockers

Wikia is not accessible if you've made further modifications. Remove the custom ad blocker rule(s) and the page will load as expected.