In the future, air transportation will be significantly faster and more efficient than today; by the year 2030, they will have a larger carrying capacity and advanced security methods, among other new technological innovations. Military planes will be able to take satellite information to attack with a 100% hit rate.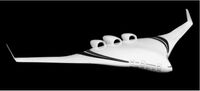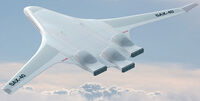 Misc flying projects
Edit
Other futuristic flying craft: http://www.acceleratingfuture.com/michael/blog/?p=707
Very light jets (microjects)
Quiet Supersonic Transport (QSST)
Hypersonic airliners
Manned Cloud (and other dirigibles)
Orbital spaceplanes
Airbus Concept Planes
Also see-
Edit
Airplane
Ad blocker interference detected!
Wikia is a free-to-use site that makes money from advertising. We have a modified experience for viewers using ad blockers

Wikia is not accessible if you've made further modifications. Remove the custom ad blocker rule(s) and the page will load as expected.